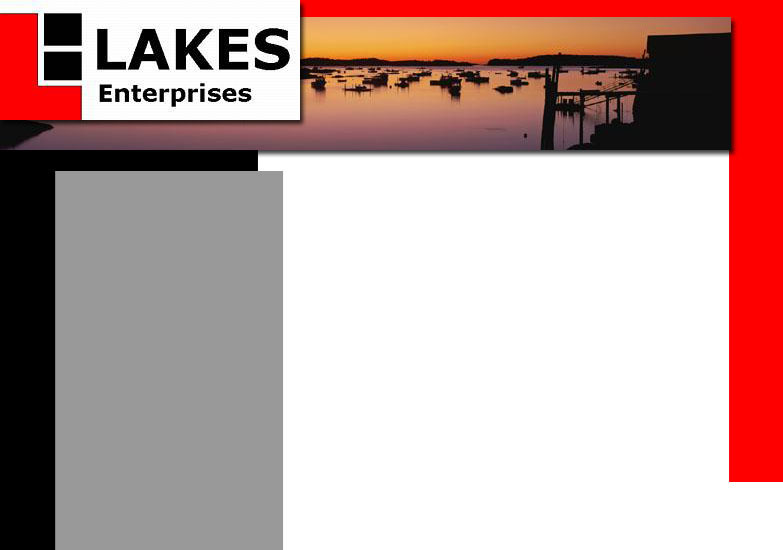 Log-in now to see what kind of Online Specials Lakes Ent. has to offer. You must be a Registered Lakes User to view the Online Specials.

WELCOME TO LAKES ENTERPRISES
LAKES ENTERPRISES is a Distributor of Commodity Industrial Chemicals as well as Specialty Cleaning and Personal Care Products.
LAKES ENTERPRISES sells to Industry and to Distributors worldwide and welcomes Dealer and Representative inquires.